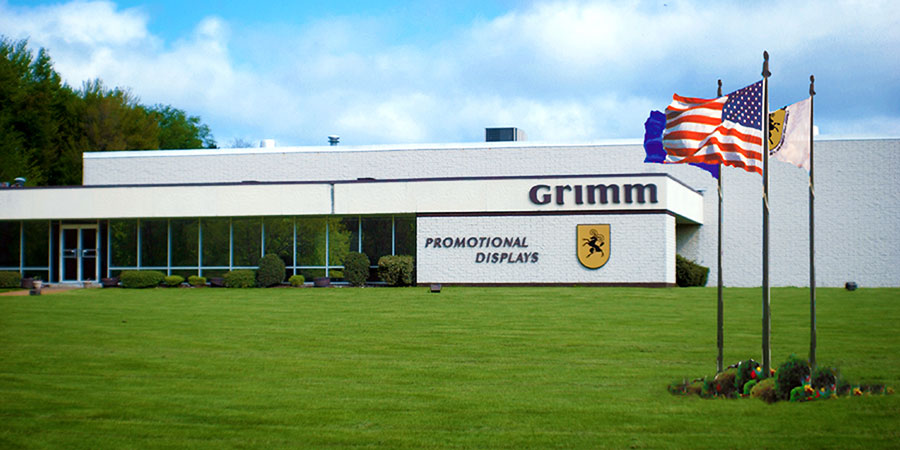 About Us
Grimm Industries is an industry leader that has built a world class reputation for the manufacturing and distribution of our innovative plastic based point-of-purchase displays, premium promotional items and our drink-ware line-up for the beverage industry's consumer markets. Founded in 1968, we are continually forging new ground with proprietary technology in creating a line-up of high quality, low cost, cutting edge and market effective advertising displays.
Goals
We strive to provide high quality, low cost products made here in the U.S.A, that meet our customers' specific needs, while providing a workplace that is safe, environmentally friendly, and an asset to the local community. Grimm Industries leadership team is committed to providing the products for our customers, that are of the highest quality, exceed industry standards, and arrive on time. They are focused on generating the latest designs, while utilizing that latest technologies, to provide our customers with products that far exceed their expectations.
Our Customers
Our current customer list includes, but is not limited to, major players in the beer and soft drink markets such as Anheuser-Busch, MillerCoors, Yuengling, Coca-Cola, and Pepsi. Our displays and promotional items are prominently featured in bars, taverns, restaurants, super markets and convenience stores across the country, all the while helping to promote the appeal and ultimately the sales of the respective companies' products.